China Manufacturer Poly 340W PV Solar Roof Panels
China Manufacturer Poly 340W PV Solar Roof Panels
Prostar

Guangdong

10-15 days

30000 pieces per month
Poly 340W PV Solar Roof Panels is the core part of solar PV power systems, also is the highest value part of it. The function of Solar PV module is to convert the sun's radiation to electrical energy, or transfer it to battery and store in it, or to drive the load running.

Poly 340W PV Solar Roof Panels has been widely used in space and ground, it mainly used for power generation systems,charging system, road lighting and traffic signs areas. It could offer a wide range of power and voltage, with high conversion efficiency and long service life.
With the continuous development of the application of solar cells, Poly 340W PV Solar Roof Panels solar modules dedicated material innovation worldwide photovoltaic industry is in a steady increase in the period, because of solar energy as a renewable energy source, demand continued to grow.
Prostar has continued to invest in the research and development of Poly 340W PV Solar Roof Panels solar module and contribute to create better performance solar module.
And now, Prostar have been designed more effective Poly 340W PV Solar Roof Panels solar module, both monocrystalline and polycrystalline solar cell has greater power performance than before.
However, we have been strictly control the quality of each single Poly 340W PV Solar Roof Panels solar module, having comprehensive quality control and test system. Every production process will implemented in accordance with regulation.
Poly 340W PV Solar Roof Panels has 100% Solar Module EL Infrared Test and 100% Solar Module Flash Testing ensure the high quality product which bring the most economic benefit efficiency to our customers.
Join us prostar, WE PROVIDE GREEN, ENERGY-SAVING, SUSTAINABLE POWER.
OVERVIEW OF SOLAR MODULE Poly 340W PV Solar Roof Panel: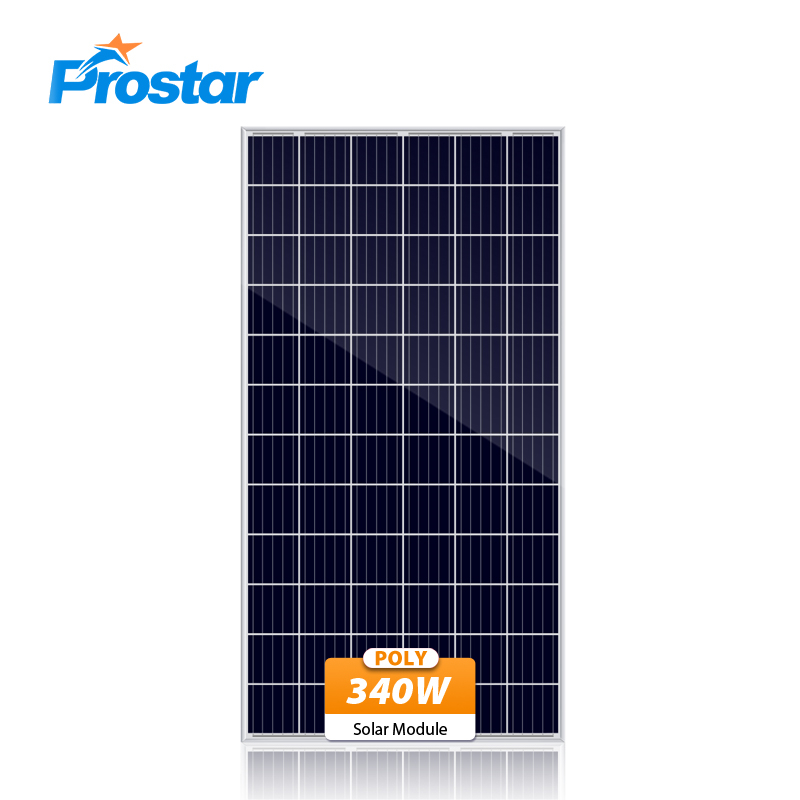 Polycrystalline Solar Module Features:
Frame: Durable Anodic Aluminum Frame
Glass: 3.2mm Tempered Glass Front Panel
EVA: Anti-aging of the EVA
Solar Cell: High Performance Polycrystalline 156X156mm
Back Film: TPT (fluoroplastics composite membrane) excellence in weather resistance
Junction Box:Built-in Bypass diode inside
It has a good weather resistance and anti-UV, hail, water-proof ability.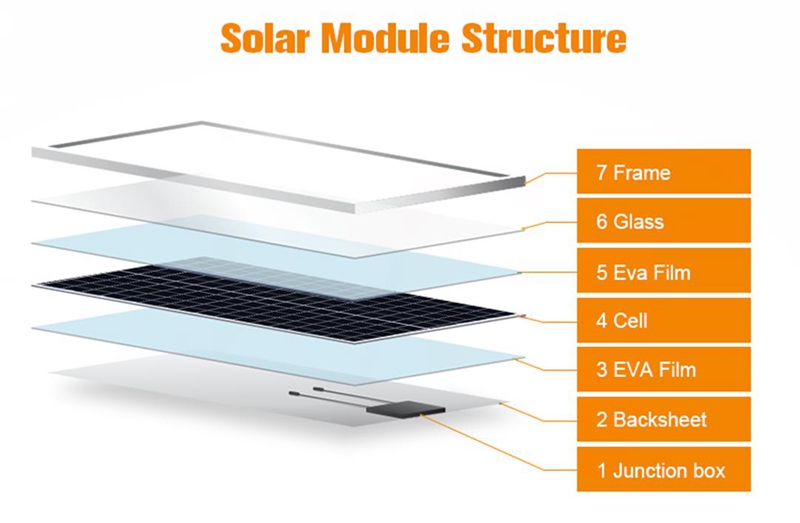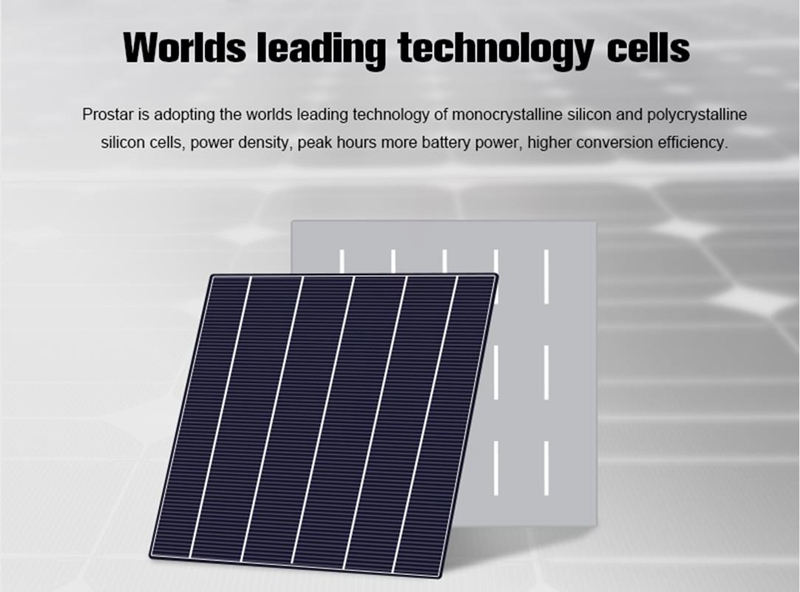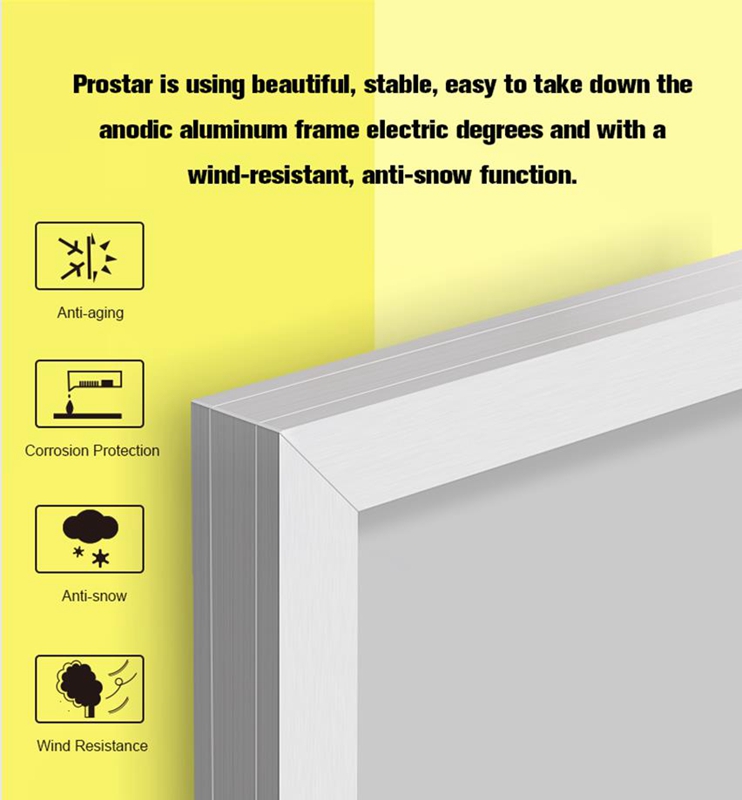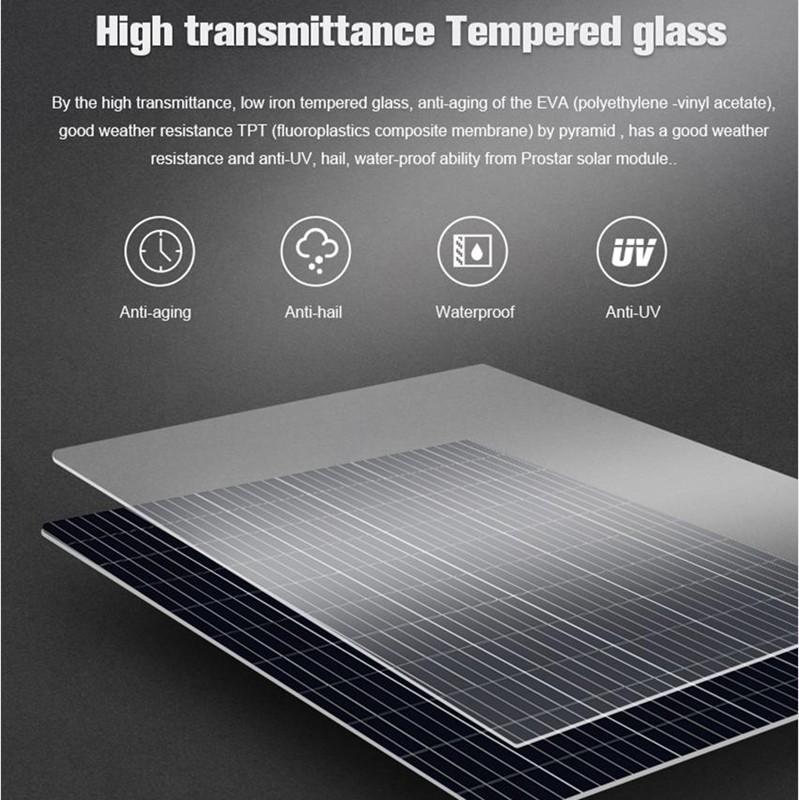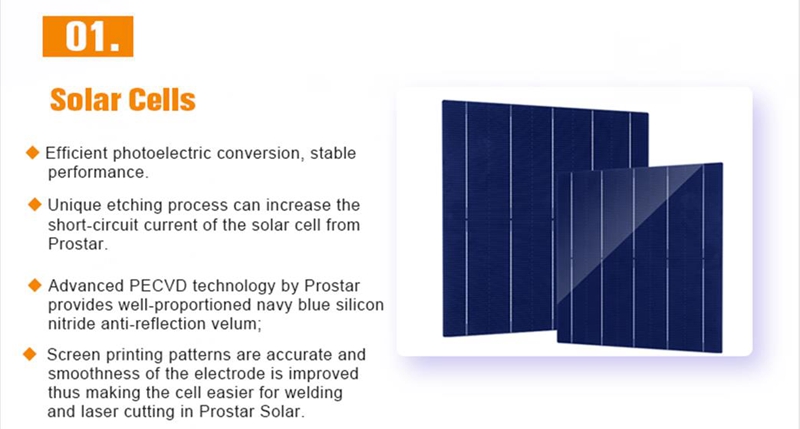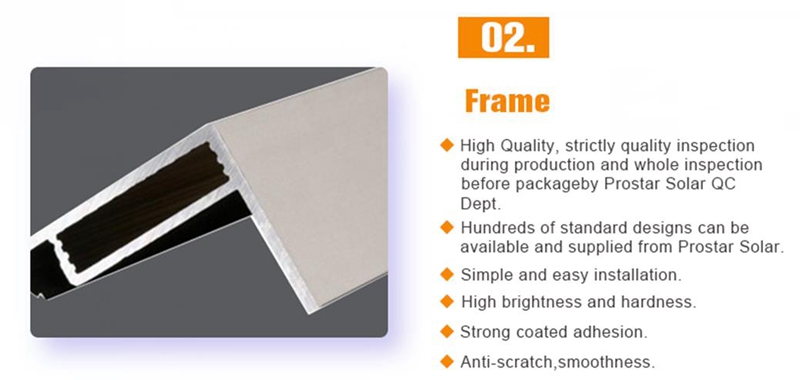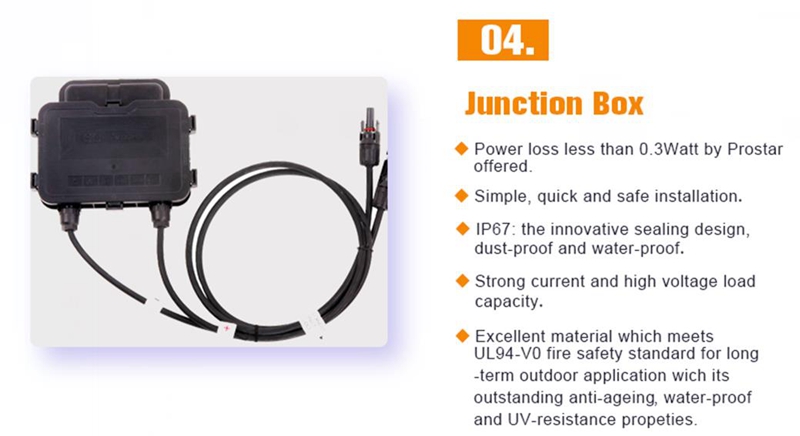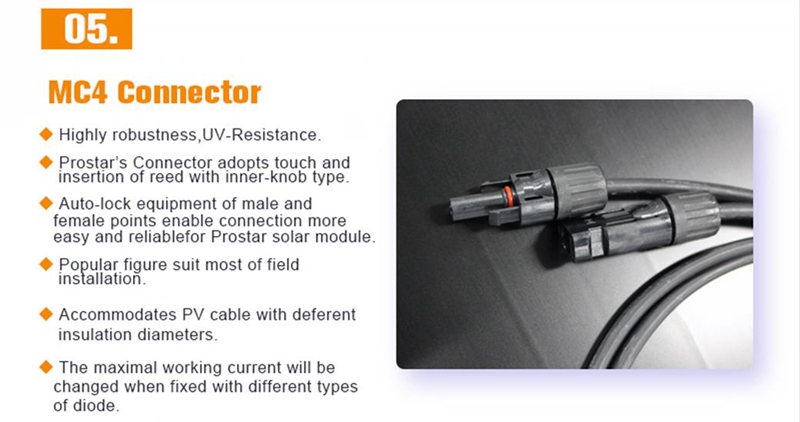 Technical Specifications:
Maximum Power(Pmax): 340Wp
Maximum Power Voltage (Vmpp): 38.2V
Maximum Power Current (Impp): 8.91A
Open Circuit Voltage (Voc): 47.5V
Short Circuit Current(Isc): 9.22A
Applied Scope:
Residential Power Solar Power System

Commercial and Industrial Solar Power System


Large-scale Solar Plant Power Sation

Off-grid solar system

On-grid solar system

Hybrid solar system